THOMAS A ALLEN
Mayor ca. 1873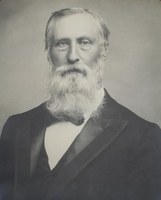 Considered the City's first elected mayor, Thomas Allen was born December 20, 1824 to James and Ruemma Jones Allen of Virginia, early settlers in the Mills Springs community. Dr. Allen graduated from the Medical College of Charleston. He married local girl Emma Jones. Prior to the Civil War, Dr. Allen had a drug, dry goods and grocery store in addition to his medical practice. He entered the Confederate Army as a physician. Following the war, he continued to practice and ran the Arlington House, a boarding establishment, at the south end of town. He died in March 11, 1914 and is buried in Oakdale Cemetery.
HAMILTON G EWART
Mayor 1876-78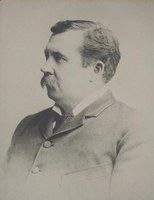 Hamilton Glover Ewart was born October 1849 and came to Hendersonville in 1875, the step-son of local developer Col. Valentine Ripley. Educated in the law in Columbia, SC, he served in the State Legislature and as a Congressman from this district for two years starting in 1889, the first from Henderson County. He served as judge of the criminal court in this part of the state from 1895 - 96 and was appointed to the office of Federal Judge by President McKinley on July 13, 1898 and served until 1900. Mayor Ewart gave the welcoming address when the train first arrived in Hendersonville on July 4, 1879. He married Sarah Cordelia Ripley and they erected Dun Cragin a large home on Ewart's Hill. This home later became lodging under the names of Temple Terrace and Golfer's Lodge. He died in 1918 while traveling in the north and is buried in Oakdale Cemetery.
MARCUS M PATTON
Mayor 1881
Marcus Montraville Patton was born in Buncombe County, the son of Brandon Patton and grandson of Col. John Patton. He attended Newton Academy in Asheville and came to Hendersonville to open a mercantile business on the southwest corner of 3rd Avenue and Main and served as Justice of the Peace. He married Delia Spann. Mr. Patton died in 1883 and was buried in the Presbyterian Church yard. Efforts were made to obtain a portrait of Mayor Patton but none was found.
WILLIAM A SMITH
Mayor 1880, 1882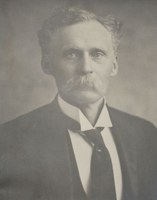 Voted the most important man in Hendersonville's first one hundred years, William A. Smith was born November 1852 in Georgia and educated at Wesleyan University in Athens TN and Richmond Hill Law School in Asheville. He was the son of James and Martha Alexander Smith and married local girl Hasseltine Jordan. An attorney/businessman, he resigned as Mayor so he could become the town attorney and write the charter for the town and many ordinances, after which he was re-elected Mayor. Smith was elected to the state Legislature in 1883.He was the founder of the Oklawaha Land company, the W.A. Smith Estates, the Florida Carolina estates, the Laurel park Estates later the Town of Laurel Park. Smith built the dummy line, a street car route that went from Mai Street out to his Laurel Park development where he had put in two lakes joined by canals, ball parks, an incline railroad and a rock quarry. He and J. Williams erected a hotel on Sugar Loaf Mountain called Salola Inn. Besides being elected Mayor, Smith served as the city attorney and was very active in local banking. He died in October 20, 1922 and is buried in Oakdale Cemetery.
JONATHAN WILLIAMS
Mayor 1883, 1891, 1902, 1904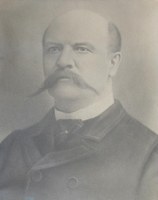 Jonathan Williams was born December 31, 1846 in Henderson County to Benjamin and Elizabeth Jackson Williams He was educated at Blue House, Blue Ridge Academy schools and Judson College. He was the first agent of the Spartanburg and Asheville Railroad here. After his terms as Mayor, he served as Sheriff of Henderson County. He was married twice, first to Sarah Clayton and then to Lillie Shipman. He died May 24, 1911. Oakdale Cemetery was started during his term as Mayor.
ANDREW E FLETCHER
Mayor 1884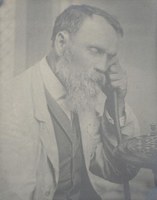 He was born on September 28, 1830 to John and Martha McBrayer Fletcher. Mayor Fletcher was the owner of the Ochlawaha Warehouse in Hendersonville and was married to Celia A Williams. He died on May 12, 1915 and is buried at Calvary Episcopal Church in Fletcher.
THOMAS J RICKMAN
Mayor 1885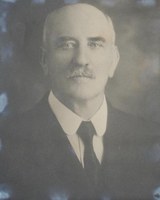 Son of John Brown and Elizabeth Barnett Rickman, Mayor Richman was born December 10, 1849 in the Mills River area of Henderson County. He married Elizabeth C. Johnson and attended Dick and Dillard Law School in Greensboro. He was editor of the early newspaper, the Blue Ridge Baptist and a member of the local bar. Around 1900, Mayor Rickman moved to Asheville and continued in practice there. He died in March 21, 1937 and is buried in Oakdale Cemetery. Thomas is the brother of future Mayor James Rickman.
ADOLPHUS E POSEY, JR
Mayor 1886, 1894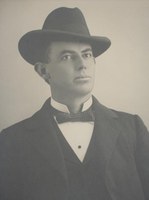 He was born October 3, 1854 to A.E. and Catherine Posey of Mills River. He was an attorney. Mayor Posey married Nora C. Huey and died September 16, 1900. He is buried at Oakdale Cemetery. 1901.
JAMES P RICKMAN
Mayor 1887, 1896, 1897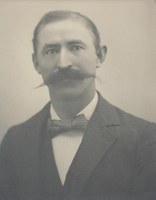 Son of John Brown and Elizabeth Barnett Rickman, he was born in 1856 in Mills River community and moved to Hendersonville in 1883 to work for the Southern Railway. Afterwards, he practiced law and entered the mercantile business in the firm of Fletcher and Rickman. He married Val Justus In 1901 Later he organized the Bank of Hendersonville. In 1908, he moved to Greenville SC to organize the Fourth National Bank of which he was president. The first home he built became the basis of a large boarding house known as the Kentucky home on the northeast corner of 4th Avenue West and Washington. From there, he built a large home on Pickins Hill known as Park Hill, later Park Hill Inn and then the Elks Club. He died unexpected at 54 years of age in June of 1910. He was the brother of former mayor Thomas Rickman.
VICTOR L HYMAN
Mayor 1889 – 1890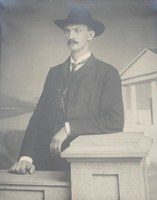 Son of John D. Hyman and Ellen Patton, Mayor Hyman attended Judson College and became an attorney. During his term as Mayor, Col. Pickens began a street car line that traveled from the depot up Main Street. He died in August 1891.
MONTRAVILLE W EGERTON
Mayor 1892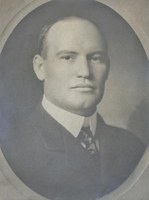 Little is known of Mayor Egerton, He was an attorney and the Town Hall and Opera House was started under his term. He is buried at Oakdale Cemetery.
GEORGE P. LIVERETT
Mayor 1893, 1895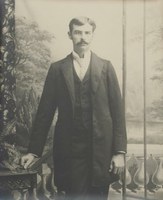 Born in Henderson County on September 21, 1861, Mayor Liverett was the son of Robert and Mary Woodfin Liverett. He married Blanche Thomas of Brijend Wales and died April 27, 1940.
KING G. MORRIS
Mayor 1898, 1901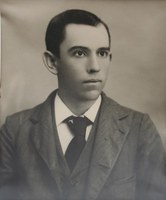 The son of William Brownlow Gunaway Morris and Amanda King, he was born January 11, 1848 here in Henderson County. He married Daisy Lenora Justus and served as a bank officer and cashier for several local banks. He was assistant postmaster in 1893. Handled the sale of Connemara to Carl Sandburg. Mayor Morris died in 1948 and is buried in Oakdale Cemetery.
McDUFFIE RAY
Mayor 1899
Born June 28, 1871 in the Little River township of Transylvania County, he married Elsie M Haynon. Mayor Ray received a law degree from the University of North Carolina Chapel Hill and served as a state senator in 1908. He suffered a debilitating stroke in 1925 and died August 22, 1934. He is buried at Oakdale Cemetery.
PETER E. BRASWELL
Mayor 1900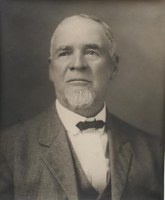 Mayor Braswell was born in September 1834 and is buried in Oakdale Cemetery.
A.F.P. KING
Mayor 1905-06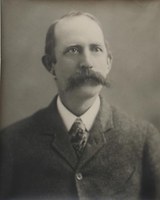 Native to Henderson County, he was born September 18, 1856 to Sam and Dorothy Jackson King. Mayor King was married to Sarah Bowden and was the owner of the Oakley Florida Home, a local boarding house located where Pardee sits today. He was also a teacher and owned a stationary and book store. He died on June 28, 1950 and is buried in Oakdale Cemetery.
MICHAEL SCHENCK
Mayor 1907-1908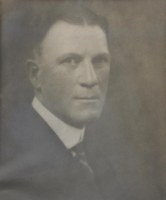 Mayor Schenck was born Dec. 12, 1876 in Lincoln County NC to David and Sallie Ramseur Schenck. His father was a Superior Court Judge. The family moved to Greensboro where he attended public schools before entering Oak Ridge institute and then graduated from the University of NC in 1897. He had several jobs including serving in the Insular civil Service in Cuba before returning and graduating from UNC law school in 1903. He practiced his profession in Greensboro for one and a half years after which he came to Hendersonville and was associated with Attorney W. A. Smith for four years. Mr. Schenck opened a law office for himself in March 1911. He married local girl Rose Few daughter of Dr. Columbus Few, an early leader here in Hendersonville. In 1913 Governor Locke Craig appointed Michael to be Solicitor of the 18th District. In 1914, Michael was elected to a full 4 year term. In September 1918 at the age of 42, Michael resigned his position as Solicitor to enter the US Army. He received an appointment as a Major and was assigned to the Judge Advocate General Department. His initial assignment was in Washington, D.C. During the summer of 1919 he received orders to sail for France; but fortunately the armistice was signed before he reached his ship and he never went.
Upon his return to Hendersonville and his family in 1919, he resumed his private practice of law. In November 1924, Governor Cameron Morrison appointed Michael Superior Court Judge for the 18th District; he won election to this office without opposition in 1926 for a full 8 year term. In 1931 Governor 0. Max Gardner appointed Michael to the 9-member commission to amend or re-write the State Constitution. The voters subsequently approved a new constitution in the Fall of 1934.
On May 22, 1934, Michael got a long distance telephone call from his friend and former classmate, J.C.B. Ehringhaus, who was now Governor of the State. Upon accepting the appointment, Michael said to his colleagues: "I feel some twisted heartstrings in giving up my work here. I shall go to Raleigh and do all in my power to attend to my duties there in a way that will justify the honor given me; but I shall never call any place except Western North Carolina my home."
For the next fourteen years, Justice Schenck sat on this bench rising to Senior Associate in the early 1940's. Citing his "poor physical condition", Associate Justice Michael Schenck submitted his resignation to Governor Gregg Cherry to be effective January 31, 1948. He had been sick for the last several months and did not feel that he could continue serving the Court on a full time basis. The Governor reluctantly accepted his resignation; but also appointed him as an emergency judge. His health continued to decline during the summer and fall of that year, and on November 5, 1948, 10 months after retiring, Michael Schenck, former Associate Justice of the Supreme Court died at the age of 71. Buried in Oakdale Cemetery. His home, designed by Erle Stillwell, was located on the southeast corner of 4th Avenue and Washington Street.
R. HILLIARD STATON
Mayor 1909 - 1913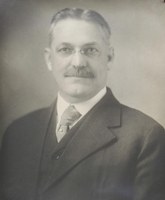 Staton was born July 12, 1871 at Saluda. His father was John Walton Staton He attended school in Hendersonville and at Judson College after which he taught school in Henderson and Polk Counties. Attending law at the University of NC, he was admitted to the bas in 1901. He married Irene Johnson of Charleston. He served as Judge of the county Recorder's Court, county tax collector two terms as county sheriff. He was postmaster from 1921 – 1934. Was mayor when the Carolina Special began running in 1911, a through passenger train from Cincinnati, Danville, Ky., Knoxville, Asheville, Hendersonville, Saluda and Tryon. While Mayor, home delivery of the mail started in the City. Owned a large home on 7th Avenue. Buried in the Staton Mausoleum at Oakdale Cemetery. His children were Dr. H.V. Staton, Dr. Leon R. Station and Mrs. Maude Staton Seganish.
MILAS M. SHEPHERD
Mayor 1913-15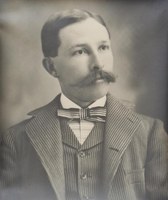 Born September 7, 1867, his parents were Jesse M. and Serepta Osteen Shepherd. He began in the mercantile business around 1888 with Flave Hart in the old Drake store. He then operated Shepherd Store and Funeral Home with his brother in the Ripley-Shepherd Building at 218 N. Main Street, concerned the second oldest building standing on Main Street today. In 1914, the businesses separated with Thomas, his brother, keeping the undertaking business and Milas continuing in retail. Mayor Shepherd was married Sue Patton and died in November 21, 1929. He is buried at Shepherd Memorial Park.
CHARLES E BROOKS
Mayor 1915-19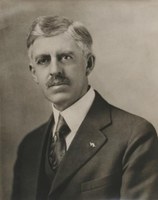 Born in Tennessee, he first married Hasie Lee Johnson and following her death, Mrs. Carrie Stanley of Deland, Fla. He was a bank cashier and later president of Citizens Bank and is buried at Oakdale Cemetery.
J. MACK RHODES
Mayor 1919-23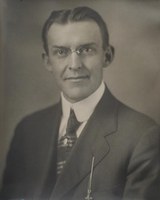 Mayor Rhodes worked as a bank cashier and in the automobile business.
SAMUEL Y BRYSON
Mayor 1923-25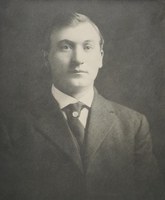 Sam Bryson was born on a farm near Hendersonville in 1877, the son of Joseph A. and Sallie Taylor Bryson. His mother was the daughter of Col. T. W. Taylor, who was the second sheriff of Henderson county and senator. He entered the city public school at Woodburn academy and then Judson college. Mayor Bryson later attended the State Agricultural and Mechanical College at Raleigh. Returning to Hendersonville, Mr. Bryson worked to install the first successful electric light plant in Hendersonville, at the Wheeler hotel. He worked as a railroad ticket agent, then as a mechanical engineer at the Boylston gold mines.
Taking jobs with several companies, he worked in West Virginia then St. Louis where he married Julia E. Bittner. Eventually they moved back to Henderson County becoming a contractor and proprietor of the Star Dray. Next he was appointed postmaster then tax collector. While Mayor he became embroiled in a love triangle that caused him to resign. He died on August 6, 1925 after a shootout with a jealous husband on 7th Avenue. He is buried in Oakdale Cemetery.
Jno. T. Wilkins
Mayor 1925 – 1929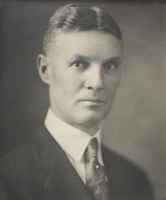 Originally from Cowpens, SC, Mayor Wilkins was born December 11, 1878 to James A and Elizabeth Webster Wilkins. He was a leading wholesale and retail grocery man working in Asheville and Hendersonville. He is buried at Oakdale Cemetery.
William M. Sherard
Mayor 1929-1932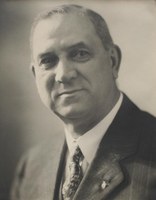 He son of David J. and Margaret Woodside Sherard, he was born August 7, 1869 in Anderson County South Carolina. He married Grace Cochran and moved to Hendersonville in 1923 after years in the textile business. Mayor Sherard was involved in real estate and insurance and president of the Hendersonville Chamber of Commerce. He served as the President of Green River Mills from 1931-33. He served as Henderson County's state Representative from 1935-36. HE died on January 17, 1956 and is buried in Anderson County SC.
Albert V. Edwards
Mayor 1932-1969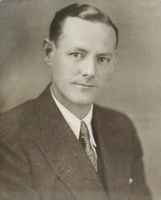 The City's longest serving mayor, he was born in 1890 to William F. and Martha Gibson Edwards. He attended Hendersonville High School and NC State University. Mayor Edwards served in World War I and was married to Linda Bly. He worked at Hendersonville Hardware for 20 years
Boyce A. Whitmire
Mayor 1969 – 1977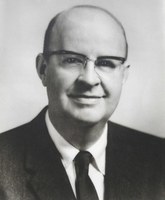 Born in Brevard on October 21, 1905 to William P and Annie Floyd Whitmire, he grew up in Hendersonville. Mayor Whitmire graduated from Hendersonville High School and UNC Chapel Hill. He attended law school at Wake Forest University and joined his brother in practice here in town. He married Patricia Bean. In 1958, he was elected to the state house and in 1960, the state senate. During this time, he was responsible for the designation of the Flat Rock Playhouse as the State Theater of NC.
Frank L. Todd
Mayor 1977 – 1981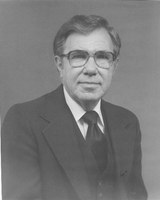 A native to Henderson County, Frank Todd was born January 18, 1922 to John H. and LeNorah Bennett. He graduated of Hendersonville High School and Wake Forest University before joining the war effort in 1943. After serving as a Naval officer, he returned to law school at Wake Forest. He practiced law here in town and married Betty Anne Drysdale. Mayor Todd joined the Moland-Drysdale Corp., in 1953 and later served as its president, until retiring in 1987. He was an owner and developer of Etowah Valley Country Club. He died January 17, 2005 and is buried at Oakdale Cemetery.
Don Michalove
Mayor 1981 – 1993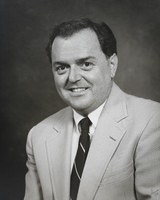 Born in Selma Alabama in 1933, he was the son of Daniel and Sophie Michalove. Mayor Michalove graduated from Hendersonville High School and attended the University of Miami. Married to Eleanor Nanney, he worked in the family furniture business company Railroad Salvage Co., later called Daniel's Furniture. As mayor, Michalove did away with the council-manager form of government.
Fred Niehoff
Mayor 1993 – 2004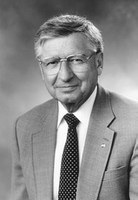 He was born in Fairview Village, Ohio and studied engineering. Mayor Neihoff worked in the ball bearing industry before coming to Hendersonville where he was an engineering instructor at Blue Ridge Community College. He and his wife Caroline were the owners of Mountain Aire Cottages on Asheville Highway. As mayor, Neihoff brought back the council-manager form of government.
Gregory A. Newman
Mayor 2005 – 2009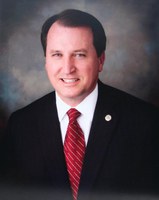 A native of Henderson County, he was born November 25, 1961. He graduated from the University of Dayton law School and practices with Blanchard and Newman.
Barbara Volk
Mayor 2009 - current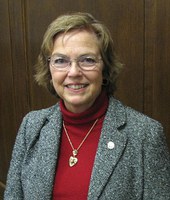 Mayor Volk is originally from Chicago and moved to Hendersonville in 1975. She attended Valparaiso University in Valparaiso, Indiana and earned a bachelor's degree in mathematics. She also received a degree as a medical record administrator from the allied health school at Bowman Gray School of Medicine in Winston-Salem. She has served on the City Council since 1989 and is the first female mayor.